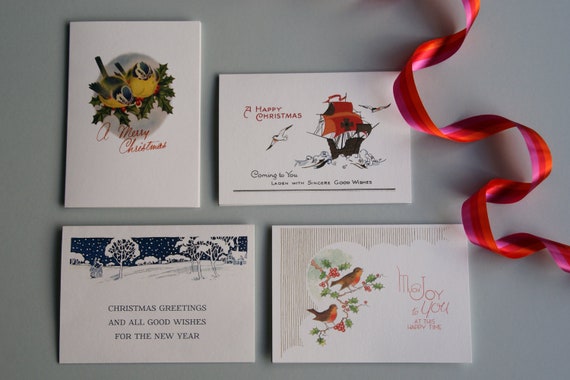 A quick post to let you know that our Christmas cards are now in the shop. Hurray.
This year, as well as the four festive designs, we will also be listing some jumbo Christmas tags using the same images at £2.00 for a pack of four. They'll add the perfect touch of vintage style to your Christmas presents.
The gift tags make great place cards too as we have them printed on lovely card stock and each design has plenty of space for you to write the names of your guests. If you want to make unusual place settings, a recent search for craft projects for your vintage cards, turned up this idea that I really like:


Just add good company, food, drink and pretty lights and you're all set.
We need to take some pictures of the tags which do justice to their lovely rounded corners. I'll let you know when they're up.